OVERVIEW
Arctic TreeHouse Hotel provides a unique blend of luxury comfort in the heart of Arctic nature, local Lappish traditions and modern Scandinavian design. In contrast to the meticulously designed accommodation and nest-like cosiness, the panoramic views from the windows provide impressive spectacles of the forest and Arctic skies: the Northern Lights and Midnight Sun can be admired from the comfort of your cosy bed. The exceptional restaurant serves culinary delights prepared in stylish surroundings using Arctic ingredients.
Welcome to the Arctic Circle; where unforgettable experiences await you!
CLOSE
Rooms & Suites
The cosy, nest-like Arctic TreeHouse Suites, the Arctic GlassHouses with their own private sauna, and the luxurious ArcticScene Executive Suites sit in their own tranquil location on a steep wooded hill slope. What they all have in common is an enchanting ambiance and the breathtaking views of the northern skies provided by the panoramic windows.
Morning in the forest inspired the interior design for the Arctic TreeHouse Suites. The gentle, warm natural materials combined with light shades enhance the nest-like ambiance of the suites. Seven suites have a kitchenette and they can be connected to the adjacent rooms to form a family suite.
The five Arctic GlassHouses have two bedrooms that comfortably accommodate up to six persons. Each cabin has its own fireplace, sauna and kitchenette. The luxurious ArcticScene Executive Suites all have a separate living room and bedroom, and a special wellness area for a spa-like atmosphere.
CLOSE
Gallery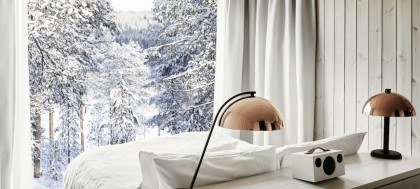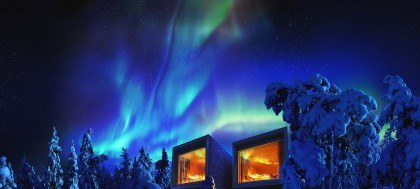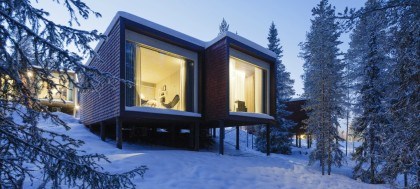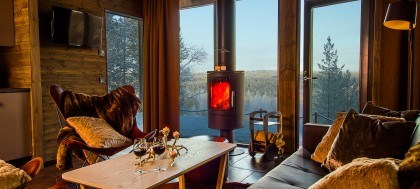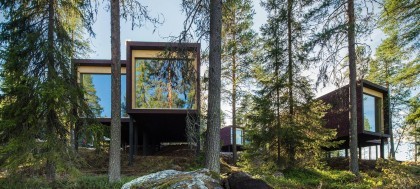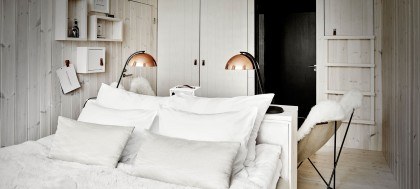 CLOSE
Contact us to book this hotel, available independently, not part of a package: