OVERVIEW
With a history dating back to 1677, Islay House is one of the most historic houses in the United Kingdom and has played host to many notable figures in its long history. 
The hotel is surrounded by the Bridgend Woods, providing a tranquil and restful home for a myriad of birdlife and a large population of wild deer. Explore your surroundings on one of the many walking trails through the woods or along the banks of the River Sorn.
As you would expect the dining here is superb with an abundance of local produce to choose from and the hotel's own community garden. The traditional setting of the Peat Cutters Bar is the ideal spot to watch the sun set over the waters of Loch Indaal with a dram of their fine Islay whisky in hand or perhaps one of the wonderful Hebridean gins also stocked. 
CLOSE
Rooms & Suites
Rooms are beautifully appointed with views of the sea or across the landscaped grounds, each is different in design and some retain their original features.  
There are 11 individual rooms to choose from with names reflective of their character. Margdale was the original master bedroom and offers sweeping views, free standing bath tub and a beautiful four poster bed. Saligo offers a tranquil retreat inspired by the restful colours of Saligo Bay whilst Thatcher and Friedrich are named after Lady Thatcher and former Islay House Guardian and US Navy Top Gun Tom Freidrich.
Other rooms are also available, offering equally charming accommodation.  
CLOSE
Gallery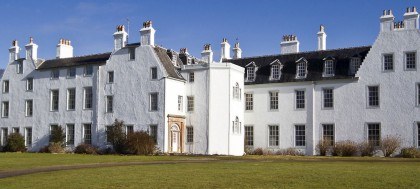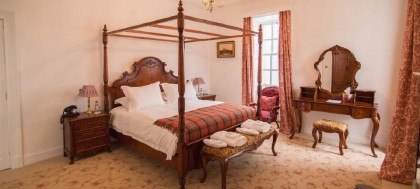 CLOSE
Key facts
---
Key facts
24 hour security
Beverages inc spirits and beer
Complimentary Car Parking
Complimentary WiFi
Gastronomic tutorials
Private dining
Flat screen TV
Mini-bar
CLOSE
Contact us to book this hotel, available independently, not part of a package: