PILATUS PC12
One of the few single-engine turboprops, the PC12 provides a versatile solution to many journeys. Pilatus has also teamed up with BMW Group Designworks to create a series of interior designs which complement the aircraft. The PC-12 features a flat floor, fully enclosed flushing lavatory and a baggage area which is accessible in flight. 
PASSENGERS - 9
CRUISE SPEED  - 322 MPH
RANGE - 1,795 miles
EMBRAER PHENOM 300
The Embraer Phenom 300 is a twin-engine luxury aircraft. Manufactured by Brazilian aerospace conglomerate Embraer and designed in collaboration with BMW DesignworksUSA, this model was created for best-in-class performance with a design focus on user experience. As Embraer prides themselves on innovative design, the Phenom 300 was designed from scratch, and was manufactured between May 2007 and April 2008. Despite the standard length of 51.2 ft (15.6 m), the Phenom 300 achieves the most spacious interior of any light-jet on the market. In addition to more space for passengers, the Phenom 300 provides the largest baggage capacity (74 ft3 / 573 lbs) in its class.
PASSENGERS - 7
CRUISE SPEED - 517 MPH
RANGE - 2,071 miles
BEECHCRAFT KING AIR 350
The King Air 350I is a twin-engined turboprop that is a larger version of the King Air 200. It has a further stretched fuselage, enabling a cabin for up to eight passengers in two-club configuration. Winglets were added to the wingtips to increase range and performance of the aircraft. The luxurious aircraft interior includes club seats, laminated cabinets, electronic shutters and wool carpet. A modular refreshments centre, forward flat-screen and adjustable cabin temperature provide passengers with unparalleled levels of comfort and convenience. Upgraded models can feature a full onboard entertainment system and additional features. The aircraft has a private bathroom and Wi-Fi capability as standard.
PASSENGERS - 9
CRUISE SPEED - 352 MPH
RANGE - 2,692 miles
CESSNA CITATION CJ4
A more recent addition to the impressive CJ family, the CJ4 features a scaled-up T-tail and enhanced avionics, compared with its smaller CJ counterparts. The result is an impressive range, imposing speed and an extraordinarily comfortable flight experience, thanks to the quiet cabin and vast multimedia resources. Six-place centre seating (with a seventh across the entry door) comes as standard, with the ability to track forward, laterally and fully recline, in some configurations.
PASSENGERS - 6
CRUISE SPEED - 480 MPH
RANGE - 2,071 miles
EMBRAER LEGACY 500
Recently brought into service and aimed at filling the gap left between the smaller 450 and larger 600, the Legacy 500 boasts an impressive range (almost 30% more than the 450), as well as an increase in cabin length. With such impressive features and featuring luxury interior trimmings, the Legacy 500 is a wise choice for any medium-haul journey.
PASSENGERS - 9
CRUISE SPEED - 621 MPH
RANGE - 3,448 miles
BOMBADIER CHALLENGER 600
The Challenger 600 was the first member of the 600 series family, undergoing its first flight way back in 1978. Since then, the 600 series has evolved considerably, with regular improvements, including winglets, larger fuel tanks and glass cockpits, increasing fuel economy, speed and range. The 601, simply the successor to the 600, was the first version marketed by Bombardier.
PASSENGERS - 11
CRUISE SPEED - 489 MPH
RANGE - 4,038 miles
BOMBADIER GLOBAL 5000
Based on the Bombardier Global Express, but with a reduction in cabin length, as well as a decreased range, the Global 5000 is still fully capable of journeys such as Paris to Chicago and London to Mumbai. The cabin of the Global 5000 is supremely quiet, while providing one of the tallest cross-sections in the heavy jet category and the ability to seat up to 17 passengers. Some configurations even have a private aft stateroom, to provide personal space to be at your most rested or productive.
PASSENGERS - 14
CRUISE SPEED - 563 MPH
RANGE - 5,524 miles
DASSAULT FALCON 900EX
The trijet Falcon 900 is one of the most versatile aircraft on the market, as it can fly slower on approach than its twinjet competitors. It is said to lead the heavy jet category in this respect, able to land on nearly full fuel tanks and easily handling short runways at high altitudes. The interior features a long cabin, with three separate living areas, including an office. Able to connect Hong Kong with Moscow and Johannesburg with Sao Paulo, the Falcon 900 is an outstanding aircraft in the heavy jet category.
PASSENGERS - 14
CRUISE SPEED - 576 MPH
RANGE - 5,461 miles
GULFSTREAM G550
Highly renowned for being the complete ultra-long-range private jet, the G550 combines incredible speed and range with excellent interior features. The aircraft itself has gone on to set over 40 city-pair records for time, linking Washington with Dubai, London with Hong Kong and Tokyo with Paris. The interior allows for up to four distinct areas; with vast multimedia resources, the G550 can comfortably entertain up to 16 passengers.
PASSENGERS - 16
CRUISE SPEED - 528 MPH
RANGE - 7,767 miles
AIRBUS A318 ELITE
The Airbus A318 Elite corporate jet was launched as a smaller, shorter-range, lower-cost option to the successful A319 ACJ. Offering the kind of comfort and space which one would enjoy at home or in the office, the A318 Elite provides a lounge, dining area, a private office which converts to a bedroom and bathrooms. Seating up to 19 passengers, in unequalled comfort, space and style, it has the range for transatlantic flight, as well as intercontinental.
PASSENGERS - 18
CRUISE SPEED - 540 MPH
RANGE - 5,890 miles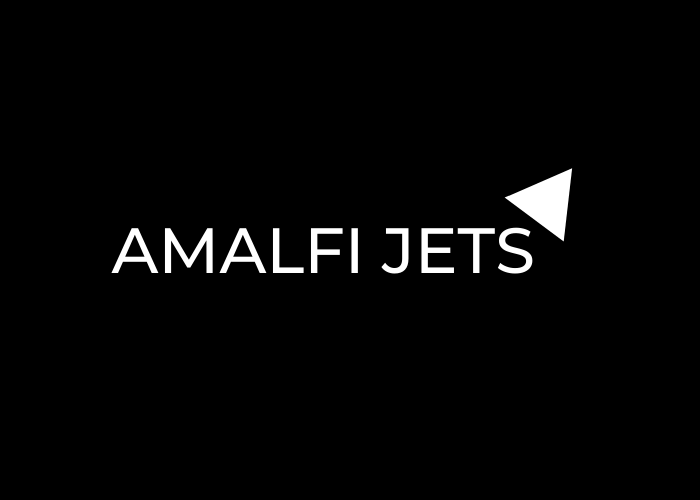 Global Private Jet Charter, Unparalleled Service
Amalfi Jets will guide you to wherever the next business meeting, family event, or last-minute trip takes you. They help you change the world. With an in-person Amalfi Representative at every departure airport in the world, you'll see a friendly face while doing so.
When flying privately, one of the most enjoyed parts of the trip is the onboard experience. Included complimentary on every flight, no matter how short or how long, upon booking you will be provided with a menu carefully offering each departure location's top culinary marvels. Order before the flight and enjoy the cuisine onboard with a view.
On every trip, you are welcomed at your door by a trusted Black Car Service which will drive you directly to your aircraft and your waiting Amalfi Representative. Upon landing at your destination, you'll be greeted by an open door to a Black Car Service taking you the rest of the journey.
Safety goes hand in hand with peace of mind. Every Operator within a trusted network meets all FAA or foreign equivalent requirements and must hold additional third-party safety accreditation from the following companies, ARGUS, Wyvern, IS-BAO, etc. Each Operator and Aircraft within the network maintain the highest level of safety standards within the industry. When a trip is booked, the Operator and aircraft information are then re-checked by the Operations Team against the internal database to verify the internal safety standards are met.